Amulette poisson, fish cult figure, oceanic art, Papua new guinea, tribal art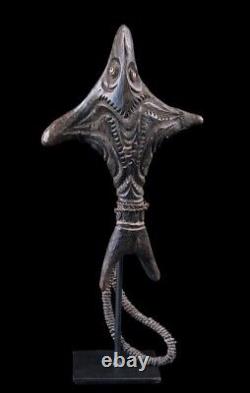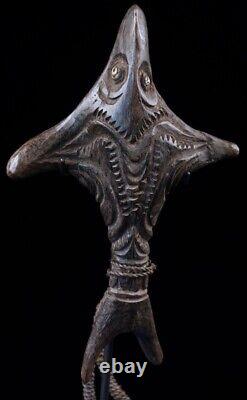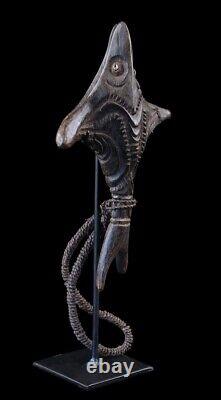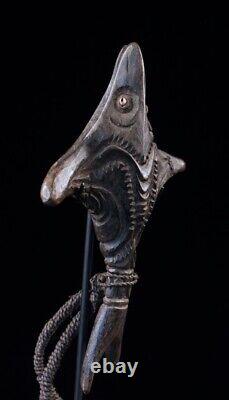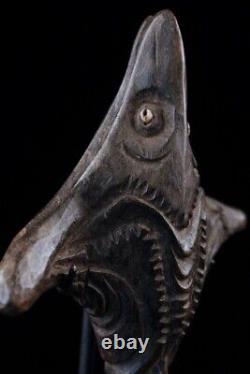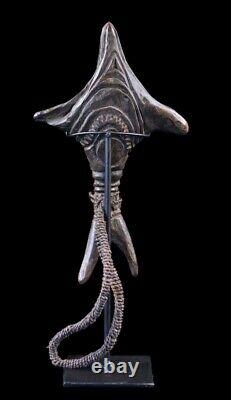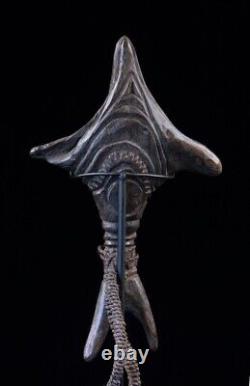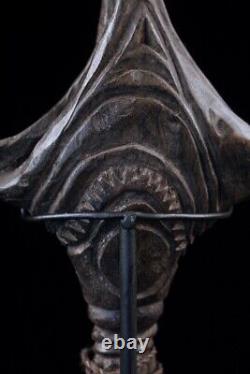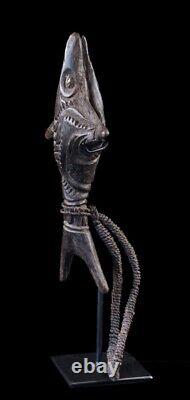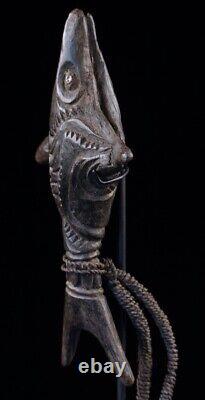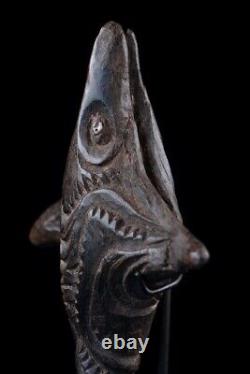 Amulette représentant un poisson collectée dans le village d'Angoram en Papouasie Nouvelle Guinée. Entièrement décorée de dessins tribaux sculptés. Bois, fibres végétales et coquillages.
Vendue avec un socle de présentation. Amulet representing a fish collected in Angoram village in Papua new Guinea. Entirely decorated with carved tribal drawings. Wood, vegetal fibers and shells. 27 x 16 x 5 cm. Côte Nord / Northern coast.
Angoram / Papua New Guinea. RETROUVEZ NOUS AUSSI / JOIN US ON.

---