Gable mask from blackwater, tribal basketwork, oceanic tribal, papua new guinea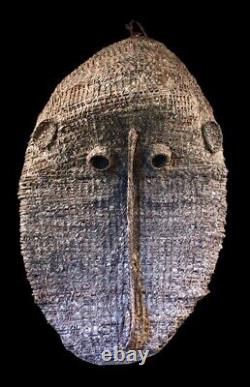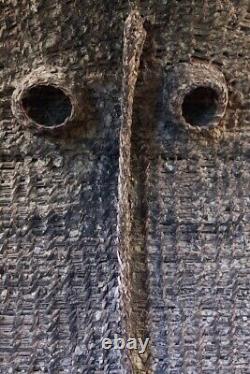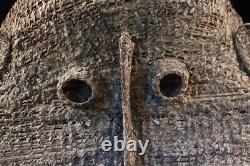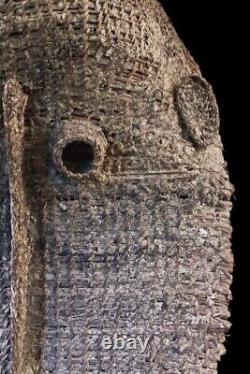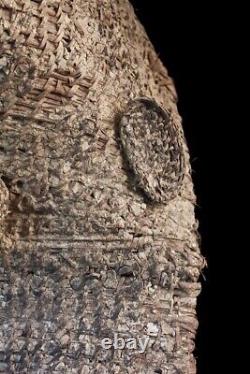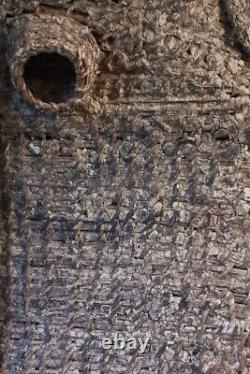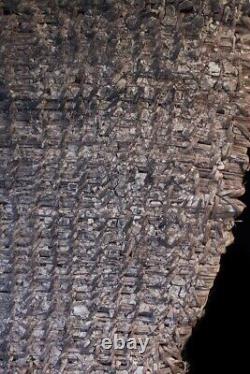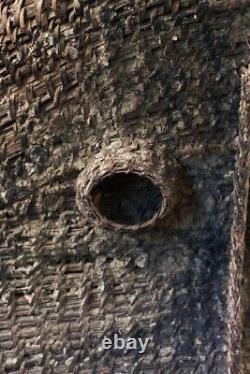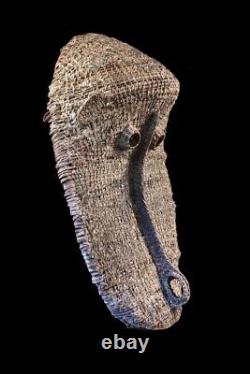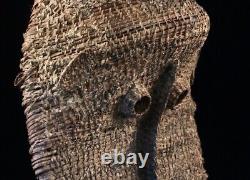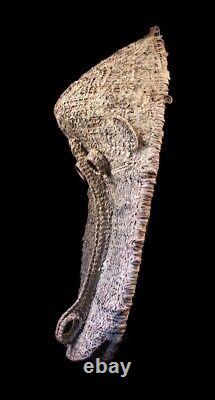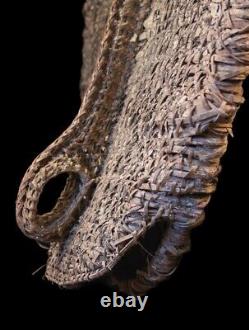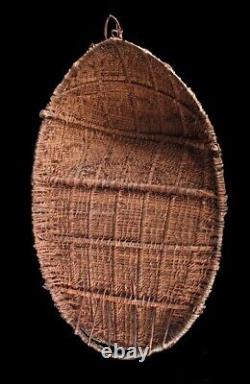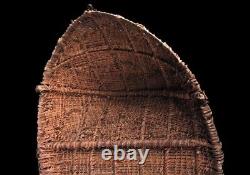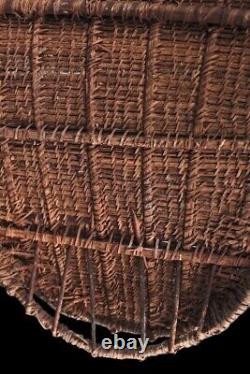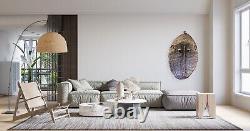 Grand masque en vannerie dit "de pignon" ("gable") communément accroché au-dessus du pignon d'une des deux entrées ou à proximité d'une des ouvertures ou "fenêtres" de la maison des hommes. Ces masques ont pour tâche de protéger la tribu des maladies, de la malchance etc. Symboles de la femme protectrice, de la mère et tête de la maison commune.
Ce masque a été collecté dans la région des Blackwater, dans le village de Kanangara, en Papouasie Nouvelle Guinée. Osier tressé, argile et bois. Big woven mask hung up above the gable of the ceremonial house or near a "window" of this huge "Haus Tambaran". They are the heads of the "main house" and meant to protect the tribe from diseases, bad luck, etc.
Collected in Kanangara village in Papua New Guinea. 98 x 62 x 30 cm. DECOUVREZ NOS FILMS ET PHOTOS DE COLLECTE /. FIND OUR FILM AND FIELD PICTURES. => Copy : "FACEBOOK ARTIFACT Art Tribal Océanien".
=> Copy : "COMPILATION" sur you tube (David GODREUIL).

---