Masque baining, big baining mask, oceanic art, papua new guinea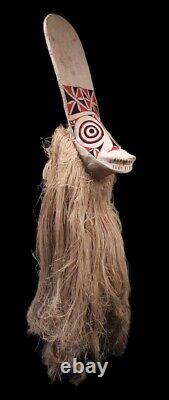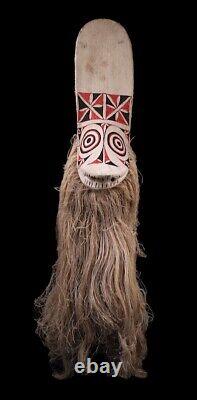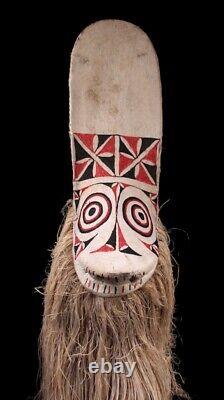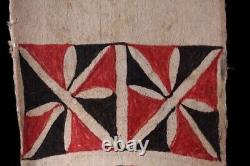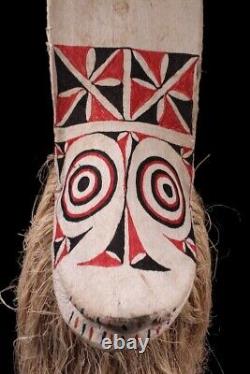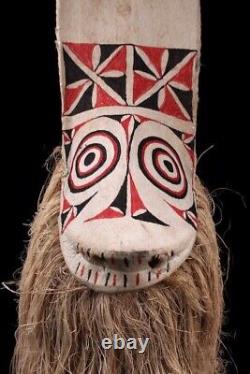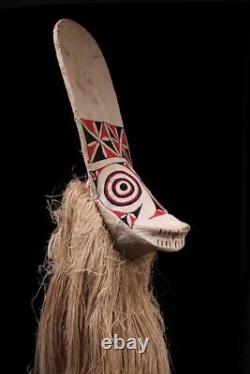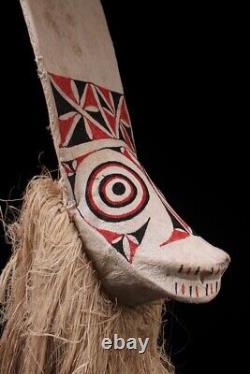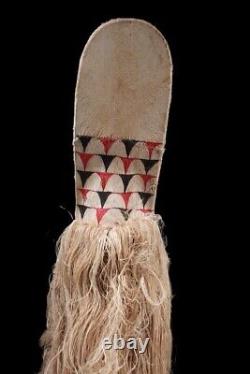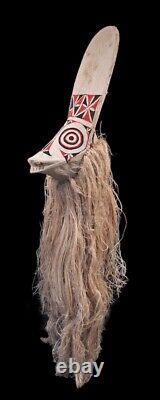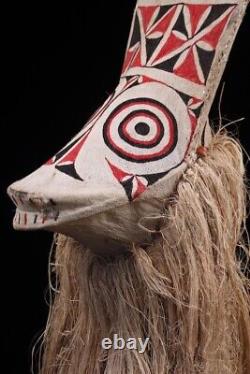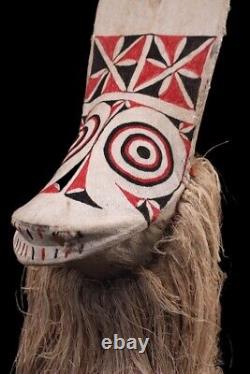 Masque de femme de l'ethnie Baining. Masque en trois dimensions ayant dansé lors d'une cérémonie d'initiation de l'ethnie Bainnig dans le nord de la Nouvelle Bretagne. Cette danse traditionnelle se déroule autour d'un immense feu riche en braises.
Bois, écorce de mûrier à papier ou tapa, tendue sur une armature en osier, feuilles, pigments naturels, crayons et feutres. Vendu avec un socle de présentation. Rare baining mask in three dimensions used by woman. Mask having danced during a typical traditional ceremony of New Brittany taking place around an high fire rich in live charcoals. Wood, batted bark of mulberry tree, also called tapa, stretched on a wicker armature, leaves, natural pigments and pen.
171 x 25 x 38 cm. Photo de terrain de Serge GUIRAUD.
RETROUVEZ NOUS AUSSI / JOIN US ON. L'outil de mise en vente gratuit. Mettez vos objets en vente rapidement et en toute simplicité, et gérez vos annonces en cours.

---