Orator's stool, siège d'orateur, oceanic art, Papua New Guinea, tribal art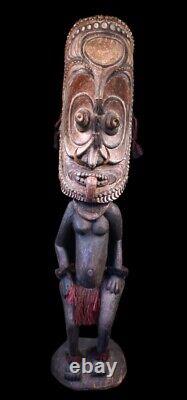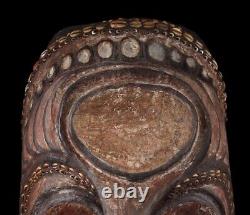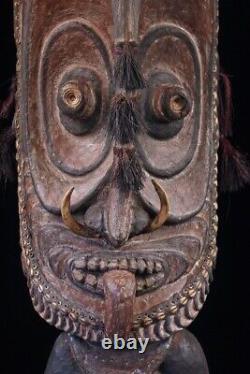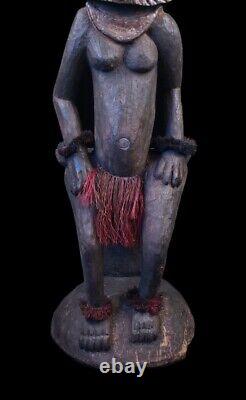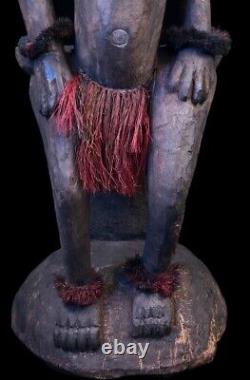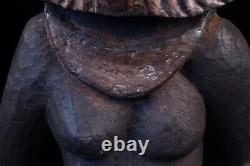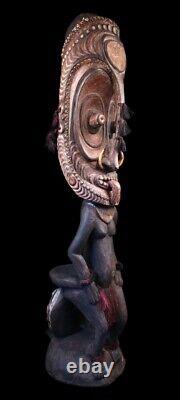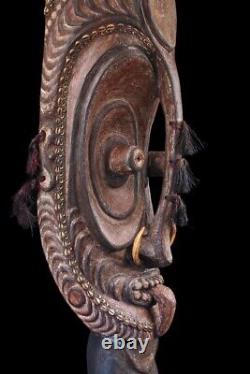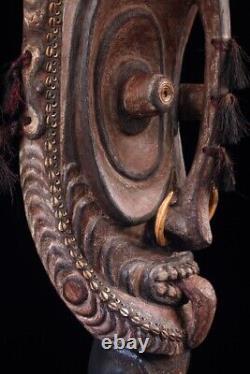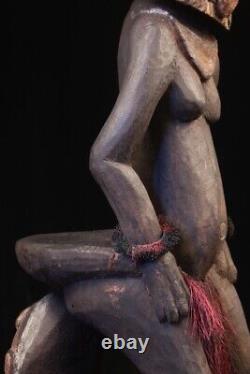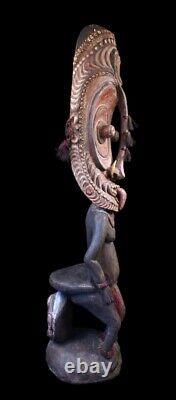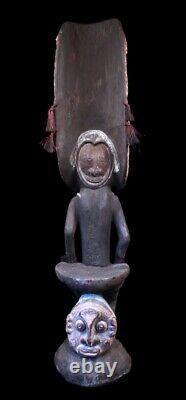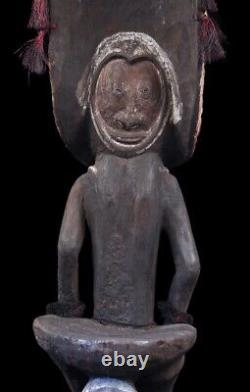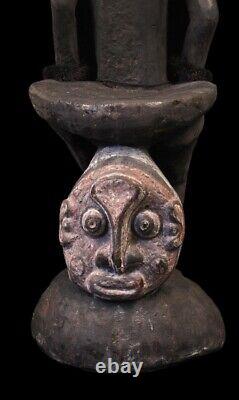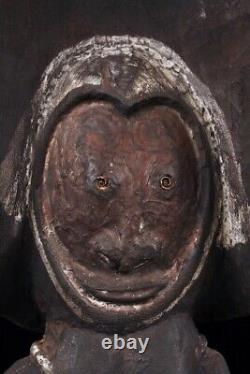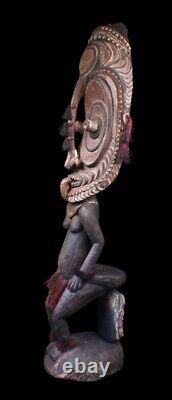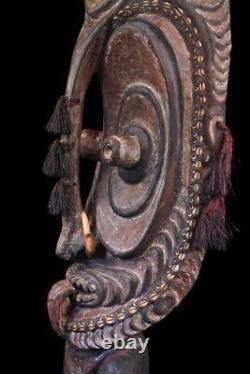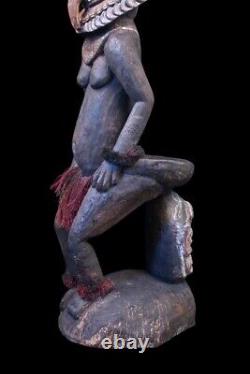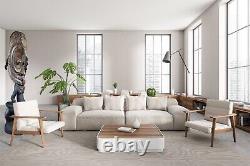 Imposant siège d'orateur sculpté dans la masse, d'un seul tenant et entièrement décoré. Ce type de sculpture est une pièce centrale dans la maison des hommes. Le siège d'orateur a la même fonction que l'arbre à palabres. Toute discussion ou débat sérieux se déroule autour de cette sculpture qui symbolise l'ancêtre sacré et sage du clan. Bois, dents, coquillages, fibres et pigments d'origine minérale et végétale. Témoignage poignant de la culture papoue. Pièce avec une extrême présence. Really impressive Iatmul orator's stool in one piece, finely decorated. This kind of carving is the central ritual piece exposed in the Haus Tambaran and regulate the main discussions of the tribe. All important palavers take place around this representation of a powerful ancestor. Beautiful tribal piece from Papua New Guinea. Wood, pig teeth, shells, natural fibers and pigments.
187 x 38 x 43 cm. France, Germany, Belgium free / Other countries please ask. Div align="center"> div align="center">.
RETROUVEZ NOUS AUSSI / JOIN US ON. L'outil de mise en vente gratuit. Mettez vos objets en vente rapidement et en toute simplicité, et gérez vos annonces en cours.

---