Papua New Guinea Carved Wood Bowl Ramu River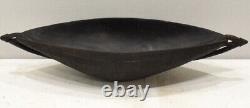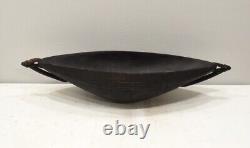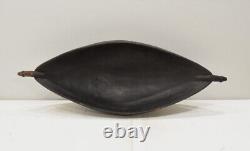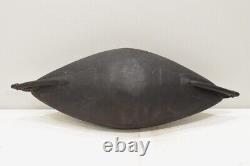 This is gorgeous Carved Old Wood Burnished Food Feasting Ceremonial Bowl with Phallic Carvings on the Ends is from the Ramu River in Papua New Guinea. These ornamental feasting and ceremonial bowls are used on special occasions to serve pudding known as Pollom and Yams. Not only is this style bowl being used during ceremonial village feasts, but is is an essential part of the traditional bride price. This would be a fabulous piece for your table or add to your collection.
Late 20th-Century Shows natural age and wear 34.5 Inches Long Handle to Handle 29 Inches Long Bowl 11.5 Inches Wide 7 1/4 Inches Tall AT BACARA WE STAND BEHIND ALL OF OUR MERCHANDISE. YOUR SATISFACTION IS OUR MAIN GOAL, AND WE THANK YOU FOR SHOPPING AT BACARA.

---