Papua New Guinea Crocodile Face Split Gong Wood Drum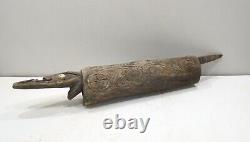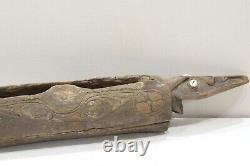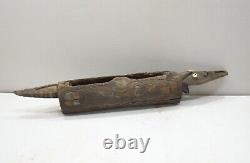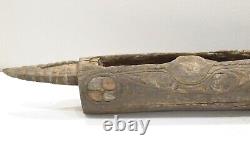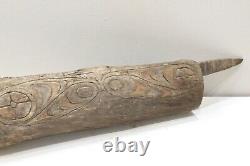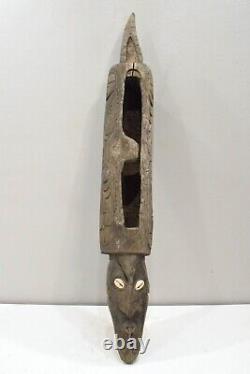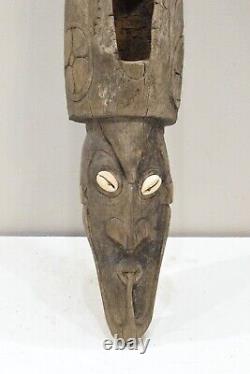 This wonderful Crocodile slit gong drum with clan Symbols comes from Papua New Guinea. Slit-gongs are found throughout the entire Oceanic region and are made from hollowed-out tree trunks and played using a long piece of wood two to four feet long, similar to a baseball bat. They produce a variety of deep, resonating sounds. The drums are vessels to receive messages from ancestors and sacred spirits, but they serve a practical purpose, too. They are used to communicate important events or to send messages to the community. A wonderful drum to add to your home or collection.
Shows Age and Natural Wear. AT BACARA WE STAND BEHIND ALL OF OUR MERCHANDISE. YOUR SATISFACTION IS OUR MAIN GOAL, AND WE THANK YOU FOR SHOPPING AT BACARA.

---