Papua New Guinea Figure Statue Black Water Lakes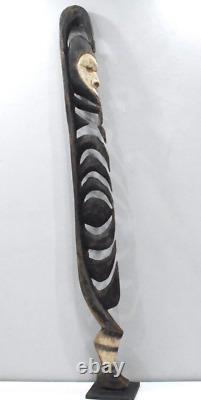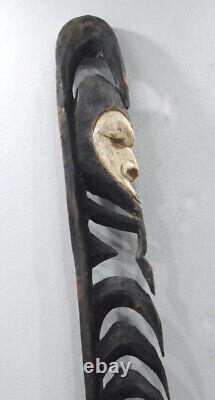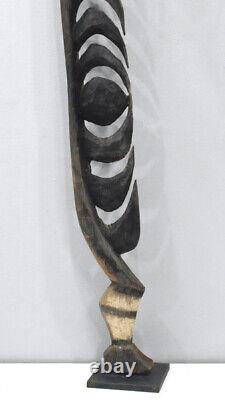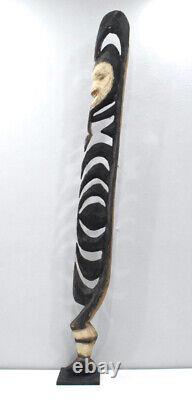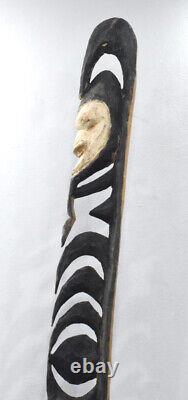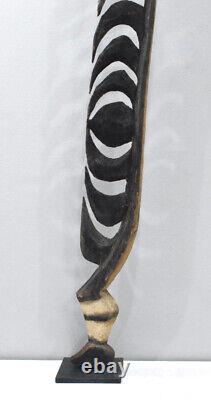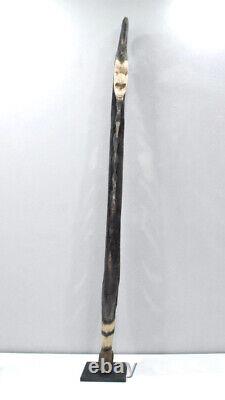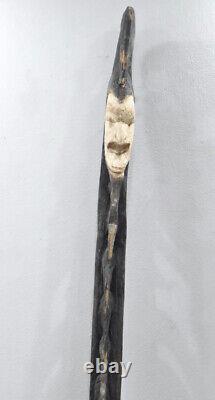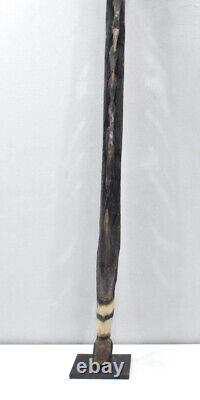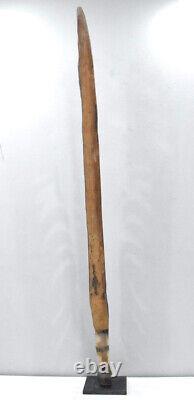 This an old Carved Wood One Leg distinctive Hook Figures from the Black Water Lakes Region, Sepik River, Papua New Guinea. These figures were kept in the men's ceremonial houses. The figures play a central role in hunting and fishing. Depicting powerful spirits, the images served as vessels into which the spirits were called before a hunt or raid and presented with offerings. Although highly stylized, the head and single leg appear relatively naturalistic in comparison with the central section of the body, which consists of a series of opposed, concentric hooks depicting the ribs, surrounding a central element representing the heart.
This would be a wonderful addition to your home or collection. Late 20th-Century COMES ON STAND Shows age and Natural Wear 54 Inches Tall 5.5 Inches Wide 2 1/4 Inch Deep AT BACARA WE STAND BEHIND ALL OF OUR MERCHANDISE. YOUR SATISFACTION IS OUR MAIN GOAL, AND WE THANK YOU FOR SHOPPING AT BACARA.

---