Papua New Guinea Garamut Split Gong Wogamush River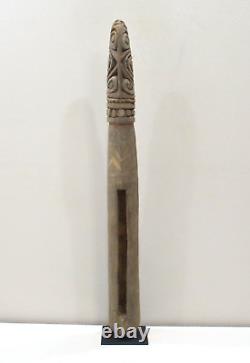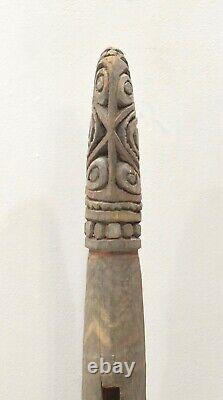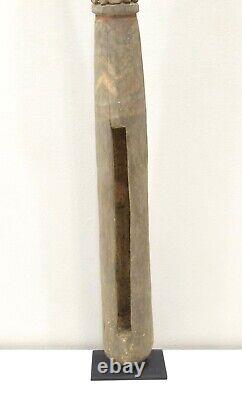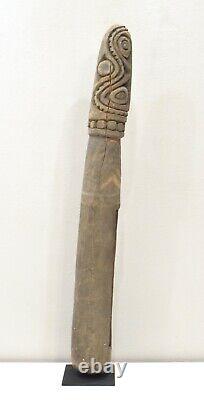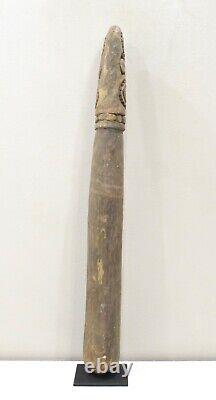 This is beautiful Vintage Detailed Wood Carved Split Gong Drum from the Wogamush River, East Sepik Province of Papua New Guinea. The people of the Sepik area understand the drum's sound as its voice. This voice can carry long distances to announce meetings, call individuals, issue warnings, and even contact neighboring villages. Communication occurs through a complex series of rhythms and tones beat out with this carved wooden drum beater by an initiated man. More than just an instrument, this drum is central to the lives the entire community. This Split Gong Drum is simply beautiful and would be a lovely addition to your home or collection. Shows Natural Age and Wear. 13.5 Long Split Opening. AT BACARA WE STAND BEHIND ALL OF OUR MERCHANDISE.
YOUR SATISFACTION IS OUR MAIN GOAL, AND WE THANK YOU FOR SHOPPING AT BACARA.

---