Papua New Guinea Gourd Lime Spatula Cassowary Bone Lime Spatula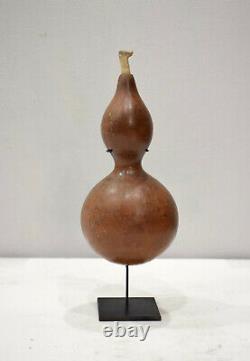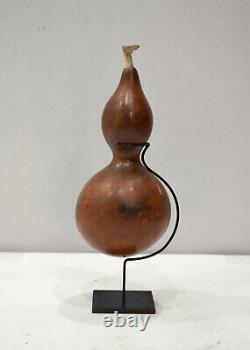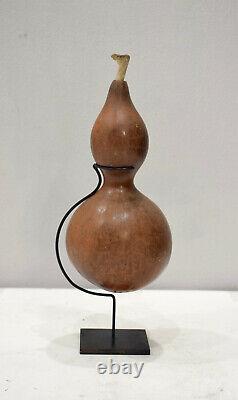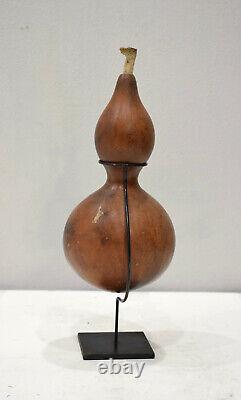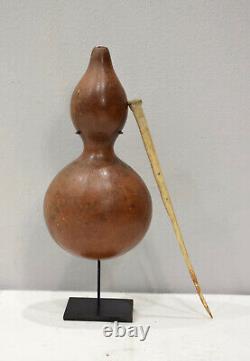 This is a unique Gourd and Cassowary Bone Lime Spatula from Papua New Guinea. In Papua New Guinea the people use betel nut, the fruit of the areca palm, which is chewed with lime made from burnt shells or coral and other substances to produce a mild stimulant effect. Ceremonial lime containers and Spatula's were presented to newly initiated boys by their maternal uncles to mark their newly achieved status.
The top of this spatula is carved in traditional tribal design. This would be a wonderful addition to your collection.
Late 20th-Century Shows age and Natural Wear Comes on Stand 10 Inches Tall 13 Inches Tall on Stand 10 Inch Long Bone Stick 2 1/4 x 2 1/4 Wide Top 4 1/4 x 4 1/4 Inch Wide Bottom AT BACARA WE STAND BEHIND ALL OF OUR MERCHANDISE. WE CAN PROVIDE REFERENCES FOR ALL ARTIFACTS THAT WE SELL, AS WELL AS DOCUMENTATION TOWARD THEIR AUTHENTICITY.
YOUR SATISFACTION IS OUR MAIN GOAL, AND WE THANK YOU FOR SHOPPING AT BACARA.

---