Papua New Guinea Nassa Shell Woven Fiber Cowrie Seeds Armband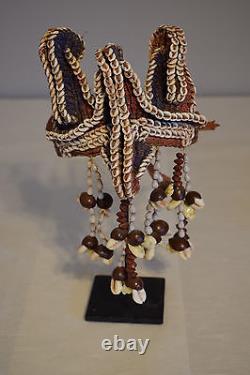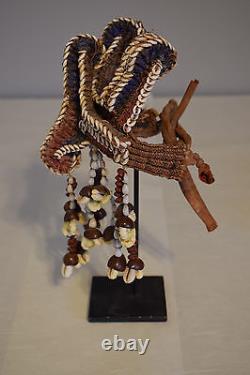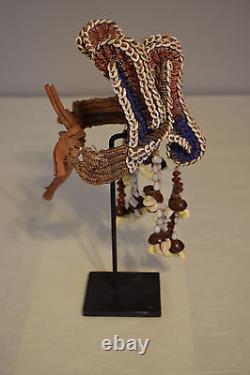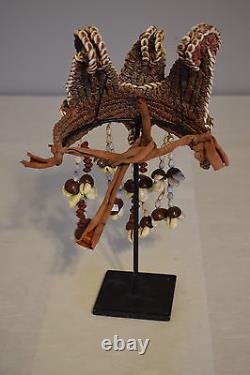 This is an Unique Bush Twine Cowrie Shell, Nassa Shell and Brown Seed Armband from the Abelam People, Sepik River, Papua New Guinea. Armbands are worn only by men of status in a village. This Armband consists of woven twine with small nassa shells, cowries shells and brown seeds that are all twisted and woven in the twine. Shells were currency in Papua New Guinea. This armband It was significant and important to the man who created it and wore it.
This is a wonderful one of a kind armband and would be a lovely addition to your collection. These items were collected in the field 25 years ago. NASSA AND COWRIE SHELL WOVEN ARMBAND FROM THE ABELAM PEOPLE OF PAPUA NEW GUINEA COMES ON STAND 10 1/2" on stand 9 1/2" tall 5 1/2" wide 14" radius This armband shows some age, but is in good condition. AT BACARA WE STAND BEHIND ALL OF OUR MERCHANDISE. YOUR SATISFACTION IS OUR MAIN GOAL, AND WE THANK YOU FOR SHOPPING AT THE WORLD OF BACARA.

---