Papua New Guinea Ritual Hook Figure, 16 1900s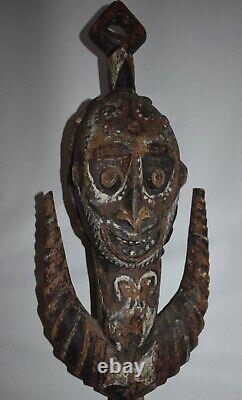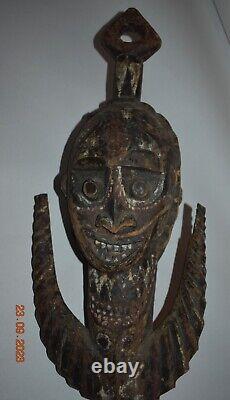 This last week I bought a bunch of items from an estate in Palmdale, CA from a collector of high end tribal antiques - The Cole Estate- if you are a collector who wants Phillipine, Indonesian, native american tribal art I will be listing all of these unique high end ethnographic items in the coming months. THIS IS AN UNUSUAL PNG HOOK FIGURE HDWD. NICELY MADE, YEARS OF RITUAL USE-VERY WORN FROM USE- YEARS OF USE AND PATINA, WOW!! Replacement is accepted for damage item.
WE ARE ALWAYS LOOKING FOR TRIBAL ART!

---