Papua New Guinea War Club Weapon Wuvulu Island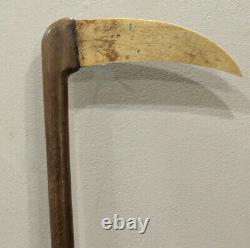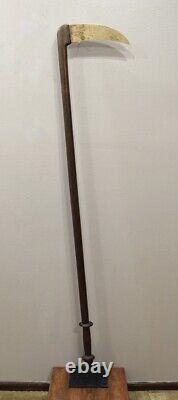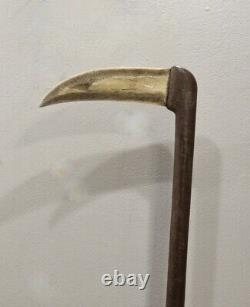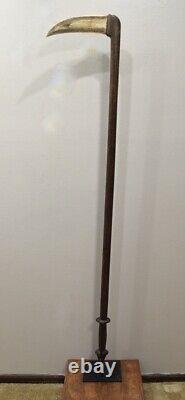 This is a Wuvulu Island Club/Weapon, in general, are less refined than Polynesian War weapons and made from a variety of hardwoods. Not all New Guinea War weapons were for fighting many had magical and ceremonial uses. The design on a New Guinea war weapon is often the abstract representation of a spirit that inhabits the club. Unlike other South Pacific Islands, the main offensive weapon in New Guinea was often the bow and arrow or spear with shields. Clubs were for skirmish warfare in close quarters and ambush tactics.
Often the club was for finishing off a victim after injury by arrow or sling stone. This War Club would be an excellent addition to your home and collection Comes on a Stand Late 20th-Century Rare and hard to find. 60 Inches Tall 62 Inches Tall on Stand 1.5 Inches x 1.5 Inches Handle 11.5 Inches Long at Top 3 Inches Wide x 10 Inch Blade AT BACARA WE STAND BEHIND ALL OF OUR MERCHANDISE.
YOUR SATISFACTION IS OUR MAIN GOAL, AND WE THANK YOU FOR SHOPPING AT BACARA.

---