Papua New Guinea Wood Pandanus Bowl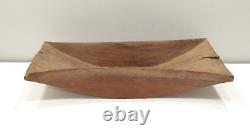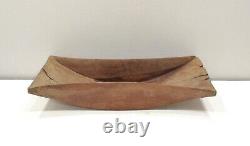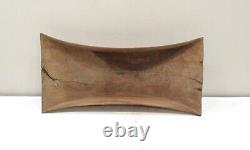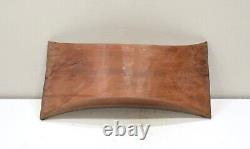 These Pandanus Bowls are carved from a single piece of wood to form a shallow vessel almost paired down to a knife like thinness. The Wuvulu tribal people embody the spare, minimalist aesthetic of design. This elongated wood shaped rectangular bowl was used in the serving of Pandanus with ceremonial feasts. The Pandanus is a beautiful red breadfruit and a very important staple of the diet, because it is very high in vitamin C.
It is a wonderful plant and provides housing, clothing and food for the people. The long leaves are used in thatching roofs; they are also beaten and pulled into strips and used to make skirts, and stripped into even finer threads for weaving.
The fruits provide a variety of nuts and also oil and coloring for cooking. It would be a wonderful addition to your collection. This bowl shows age and Natural Wear.
10.5 Inches Wide Ends. 7 3/4 Inches Wide Middle. AT BACARA WE STAND BEHIND ALL OF OUR MERCHANDISE.
YOUR SATISFACTION IS OUR MAIN GOAL, AND WE THANK YOU FOR SHOPPING BACARA.

---