Papua New Guinea Woven Yam Mask Abelam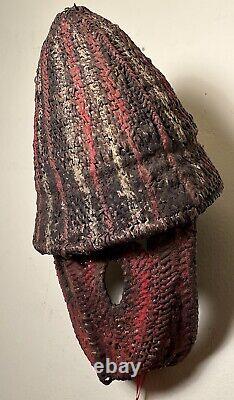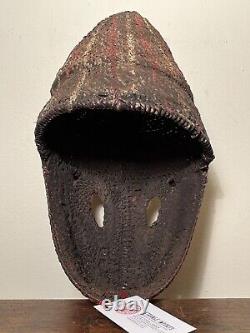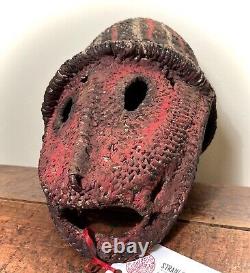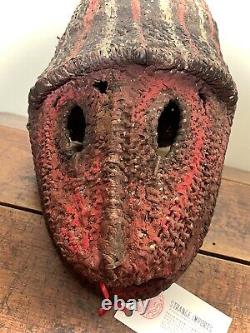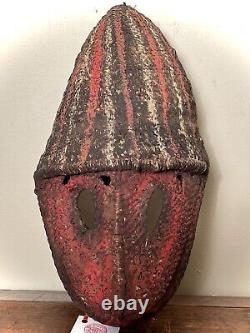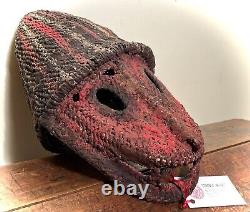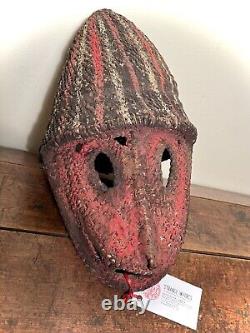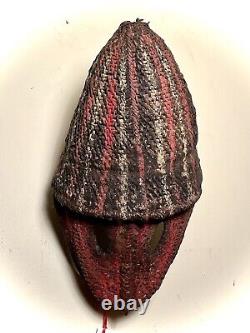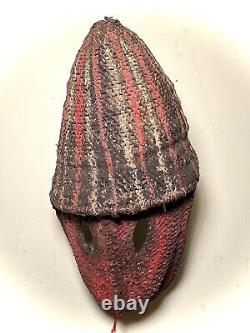 16" x 8" x 8. The Abelam cultivate two distinct categories of yams-a small variety used as ordinary food and long yams, massive tubers that can be as much as twelve feet long. A man's social status is determined largely by his success in growing long yams. Men who are consistently able to give their partners longer yams than they receive gain great prestige. Lavishly adorned for the presentation ceremony, the finest long yams are essentially transformed into human images, decorated in the manner of men in full ceremonial regalia.
The "heads" of the enormous tubers are adorned with specially made yam masks such as this one, which are made exclusively for yams and are never worn by humans. This unique and stunning woven mask from Papua New Guinea showcases the skilled craftsmanship and rich cultural heritage of the Abelam people. The mask features a beautiful brown color and is made from high-quality fiber materials. It is 100% original and made by skilled artisans using traditional techniques. The mask represents an important cultural symbol and would make an excellent addition to any collection of Pacific Islands & Oceania ethnographic antiques. It is a rare and valuable piece that reflects the unique cultural heritage of this region. Don't miss your chance to own this beautiful Papuan New Guinea Woven Yam Mask Abelam.
Thank you for your interest in my curated selection of rare and unusual pieces! We have taken pride for over 20 years in our excellent reputation, and strive to satisfy our clients' exact needs.

---