Papua New Guinea Yina Yam Spirit Figure East Sepik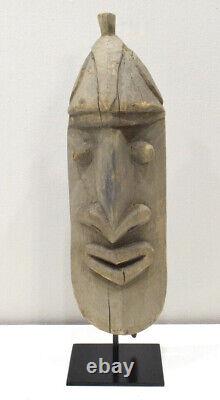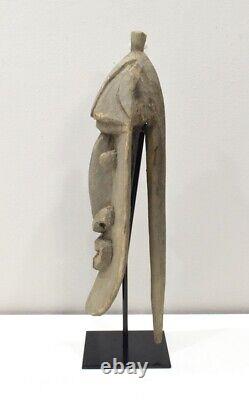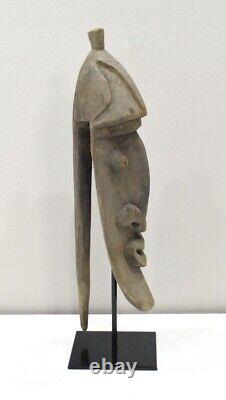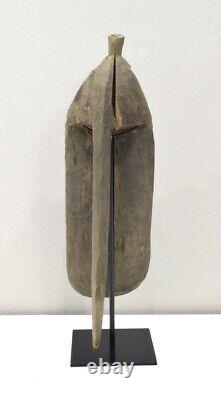 This is a beautiful Yina Yam Harvest Cult Figure Carved from the Tribal People of the East Sepik Province of Papua New Guinea. This Yina figure is carved out of wood with earth pigments of white and ash.
This culture share a unique art tradition associated with a religious cult centered on the cultivation of yams. Carved wooden heads such as this one are created for Yina, the first of these harvest rituals. The creation of prominent eyes and noses, Yina heads represent ancient and powerful spirits. During the ritual, village men assemble a pile of yams within the ceremonial house. The stick like bases of the Yina are inserted into the yam pile; in this case the yams were most likely attached to the spiky protrusions that resemble the back of a crocodile.
This is an amazing piece of Papua New Guinea Art that would be fabulous in your Home or Collection. Late 20th-Century COMES ON A STAND Shows Natural Age and Natural Wear 19.5 Inches Tall 22.5 Inches Tall on Stand 5.5 Inches Wide 4.5 Inches Deep AT BACARA WE STAND BEHIND ALL OF OUR MERCHANDISE. YOUR SATISFACTION IS OUR MAIN GOAL, AND WE THANK YOU FOR SHOPPING AT BACARA.

---