Planche votive, cult board, oceanic art, papua new guinea, tribal art design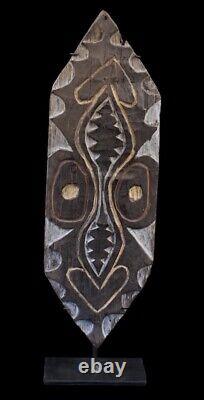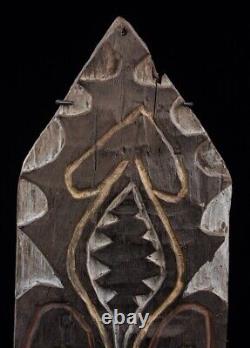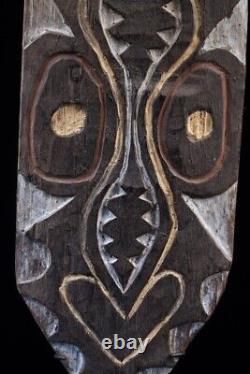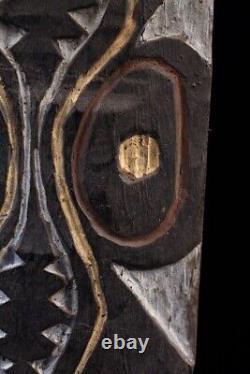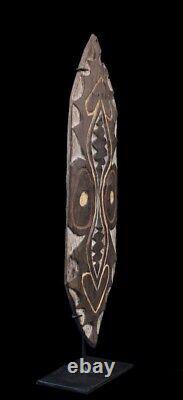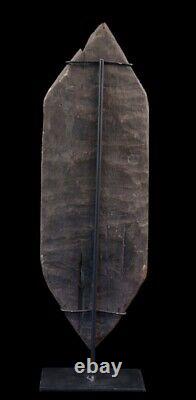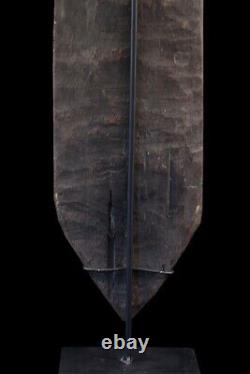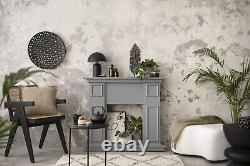 Petite planche de culte sculptée en léger relief et peinte de pigments naturels. Ce type de planche décore les flancs internes et les frontons des maisons de cérémonie.
Les dessins évoquent de manière abstraite des éléments naturels le soleil, l'eau, les arbres, animaux etc. Collectée dans le village de Mino en Papouasie Nouvelle Guinée. Small cult board sculpted in light relief and painted with natural pigments. This type of plank decorates the internal sides and pediments of ceremonial houses.
The drawings evoke natural elements in an abstract way the sun, water, trees, animals, etc. Collected in the village of Mino in Papua New Guinea. Photos : David & Amélie GODREUIL. RETROUVEZ NOUS AUSSI SUR / JOIN US ON.

---