Vintage Estate Collection Latmul Tribal Mwai Mask Papua New Guinea Sepik River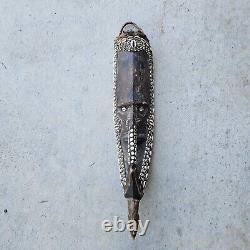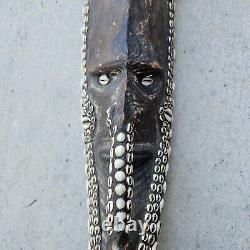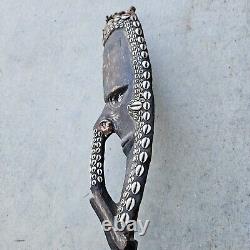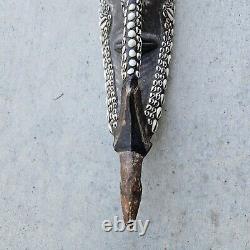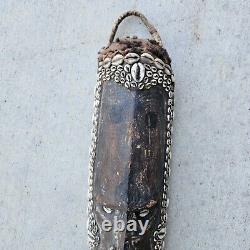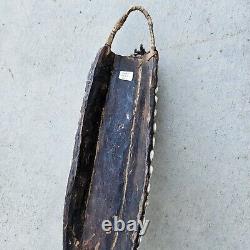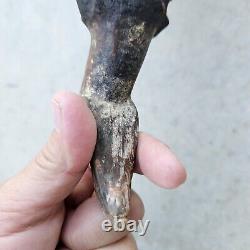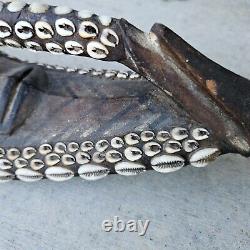 Wood, pigments, cowry shells, hair and clay. The Mei masks of the Iatmul people of New Guinea are not face masks, but are tied to a conical structure made of plaited fibers which covers the head and shoulders of a dancer. While similar in shape, the style and decoration of the masks vary by village throughout the Sepik River region. This vintage estate collection Latmul Tribal Mwai Mask from Papua New Guinea's Sepik River area is a unique and authentic piece of Pacific Islands & Oceania ethnographic art. The carefully crafted dark wood tone mask showcases intricate carving and detailing, making it a prized possession for collectors and art enthusiasts. Its originality and historical significance make it a valuable addition to any antique collection. Crafted from high-quality wood, this Latmul Tribal Mwai Mask represents the rich cultural heritage of the Pacific Islands & Oceania.
The mask's tribal design and unique features make it a focal point in any room or display. It's a rare piece that is sure to attract attention and spark conversations among visitors and art enthusiasts alike.

---