Vintage Papua New Guinea Turtle Shaped Ceremonial Wooden Tribesmen's Mask H105cm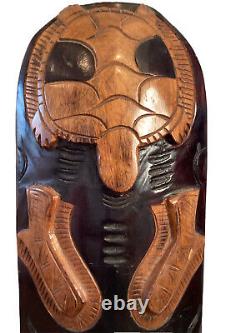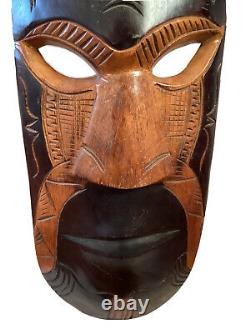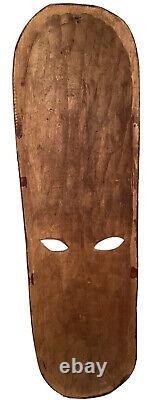 Polynesian ceremonial Turtle Mask First Used By Ancient Island Tribes To Warn Evil Spirits. This Mid to late 20th century face mask made to trade with fellow islanders or sell to rare tourists who were shown spectacular historic ceremonial dances along with tribal coming of age ceremonies handed down over centuries. It's intricate markings & carvings Mimic that of a sea turtle making its way to the beach.
A ornate & unique piece. Of Oceanic & Polynesian art. It is a very tall 105cm tall & 30cm wide. Is in perfect condition as we have had it stored away.

---