Water drum, traditional instrument, papua new guinea, oceanic art, tribal art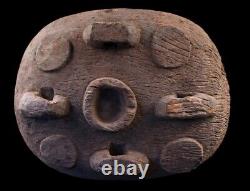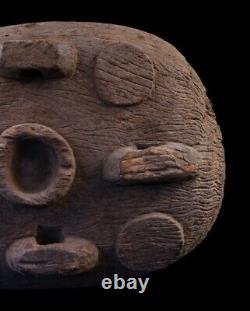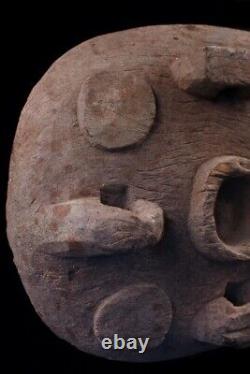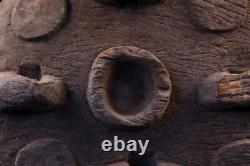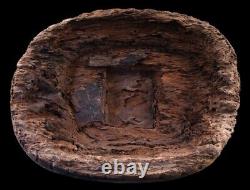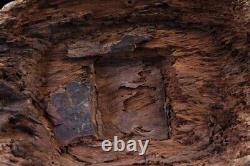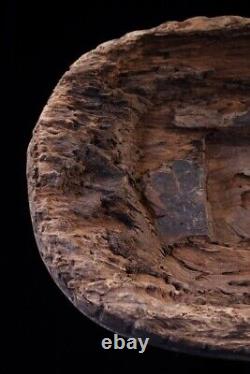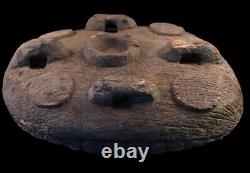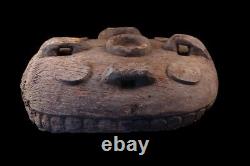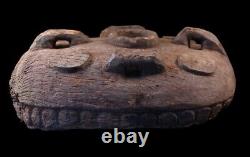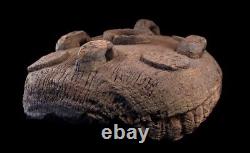 Tambour à eau en bois dense. Le tambour à eau sert lors de cérémonies traditionnelles évoquant des mythes originels. Les joueurs de tambour à eau sont dissimulés à proximité des berges du fleuve Sépik, derrière une palissade en feuillage, et font ainsi "chanter" l'esprit du crocodile. Ce type de tambour produit un bruit sourd et puissant lorsque, grace à un bâton maintenu à la verticale par les 4 points d'amarrage situés de part en part, ce tambour évidé est soulevé et frappe violemment la surface de l'eau.
Pièce de grande qualité ethnographique présentant des manques. Wooden water drum in hard wood. The water drum is used for traditional ceremonies evoking original myths. The water drum players are hidden near the banks of the Sepik river, behind a palisade of foliage, and thus "sing" the spirit of the crocodile.
This type of drum produces a deafening and powerful noise when, thanks to a stick held upright by the 4 mooring points located from side to side, this hollow drum is raised and violently hits the surface of the water. A piece of high ethnographic quality with lacks. DECOUVREZ NOS FILMS ET PHOTOS DE COLLECTE /. FIND OUR FILM AND FIELD PICTURES.
=> Copy : "FACEBOOK ARTIFACT Art Tribal Océanien". => Copy : "COMPILATION" sur you tube (David GODREUIL).

---